Listed here with images are some of our 2017 projects
In 2017 we were commissioned to provide design services to an important local agricultural organisation seeking new office accommodation on their existing site. Later in the year we were commissioned to provide design services for work in the historic High Street at Kirkcudbright and a large domestic extension in Kibworth Beauchamp, Leicestershire.
Our retail project in the Kirkcudbright Conservation Area is now completed and operational On a very tight site with limited access the contractor had to be inventive about the building process. The image below reveals an example.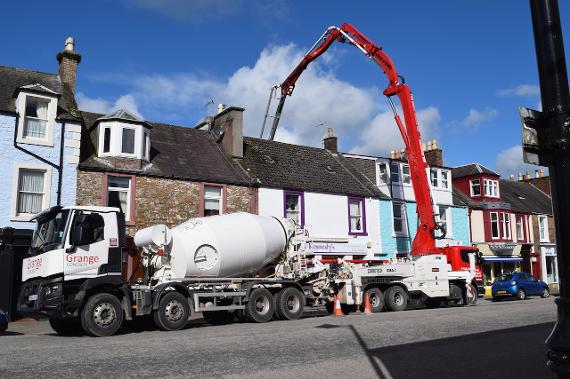 We have successfully concluded work on our eco camp site project. With no grid services at all the client has a septic tank and reed bed system to handle non solid waste, composting toilets for the solid waste, photovoltaics for the electricity and a borehole for water. All of that had to be be approved by either Planning or Building Standards teams at Dumfries and Galloway Council. It has been a great learning process for us all. Without the tenacity and dedication of the client would it ever have gone ahead?